Business Planning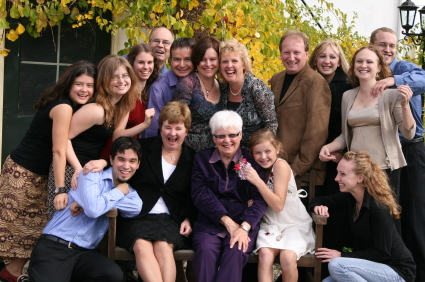 All family businesses have a business plan -when there is only an owner-entrepreneur, the business plan is usually in his/her head and works effectively. When there are multiple members of the family involved in the business it is important to have a formalized plan about how the business is going to grow and be successful. Business planning allows the family business to take a strategic focus and determine the strategic questions and discussions necessary for the success of the family business.
Are You Trained to Ride the Elephant in the Room? - Part Two
Last time, we discussed countertransference and how to recognize clues that you've been asked to "ride the elephant" of handling powerful client emotions. Here we'll discuss Inside-Out Succession Planning and how to broach the subject of a family business consultant.
Are You Trained to Ride the Elephant in the Room? - Part One
Few technical professionals are trained to deal with emotional issues, humans in stress, boiling altercations. They are experts who analyze the facts, make rational judgments and offer logical solutions. Handling client emotions is not taught in business school.
Emotional Equity is a Business Best Practice
Like any business, a family business strives to build the equity of the company. However, as a business family, shareholders have a second concern to build the emotional equity of the family. Whether the business of the family is large or small, multiple branches or simply a little start-up, it requires a commitment to strengthen family relationships and build family trust.
Shareholder Education
The conventional wisdom in family-owned businesses is that what shareholders do is elect the board of directors and that's pretty much it. Not so in today's world.
Family Business Planning Overlooked Yet Vital to Continued Success
Do you neglect planning in your family businesses? It's not unusual. Entrepreneurs who run family businesses often spend all their time doing business rather than managing it. The value of planning in a family business is discovered too late. It doesn't have to be that way.
Management & Leadership in a Family Run Business Don't Just Appear By Magic
The founder and entrepreneur of the family business is the architect of the transition. The transition of management and leadership in a family run business is also a migration to a new system; a system with professional management and more formally communicated processes.
Why Bother With Family Business Estate Planning?
It's easy to ignore the need for estate planning in your family business. Excuses for postponing estate planning for family businesses are easy to manufacture: It might distract from running the business. It might create bad feelings. And so forth. But family business estate planning has a huge upside.
Succession Planning is Your Family Business Your Future Depends on it
For many families, the business is everything. It provides them with income, purpose, equity, opportunity and a future. The trouble is, too many families overlook the need to provide a future for the business.